Latest Circle Job Opportunity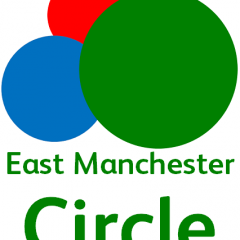 East Manchester Circle Coming Soon!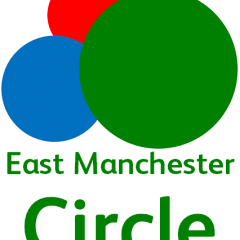 Friday 18 June 2021
Working with partners we will soon be launching an East Manchester Circle.
We are recruiting for an East Manchester Circle Pioneer to help build this new Circle offer!
Click Here for the full story, plus all the latest news from the Circle world.
New Team Member & Board Developments plus Happy Birthday to Circle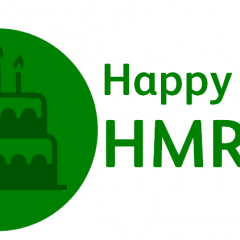 Friday 11 June 2021
This week we welcomed Alison to our staff team, improved our governance as well as celebrating our 9th birthday!!
Click Here for all this plus loads of news and updates! 
Bridging the Digital Divide Special Edition!
Friday 4 June 2021
This week we feature our work in bridging the digital divide and how we have worked with the University of Manchester to build a comprehensive report on our joint research and recommendations.
Click Here for this weeks update.
Manchester Metropolitan University report on Circles response to Covid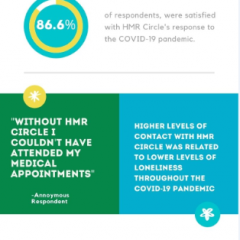 Friday 21 May 2021
At Circle we pride ourselves on ensuring we provide the best possible service for those work with and support.
To be 'the best we can be' requires we constantly monitor and examine our work. It is important that this analysis is conducted in an independent and open minded a fashion as possible.
Working with Manchester Metropolitan University we asked them to look at our response to the Covid Pandemic to ensure we are currently and in the future supporting older people across the Rochdale Borough as best we can.
Click Here for a link to the report by MMU and all the rest of this weeks news from HMR Circle and the Volunteer Drivers Service.
HMR Circle Launch New Partnership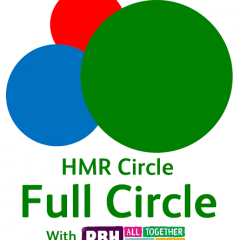 Friday 14 May 2021
HMR Circle working with Rochdale Boroughwide Housing have launched a new programme for RBH's Independent Living schemes to help create events and activities within the schemes, as well as linking into the wider Circle Offer.
Plus we have all the regular updates from Centre Circle, Quizzes, Zoom, Digital, Walks, Repairs and a new Survey 
We are recruiting!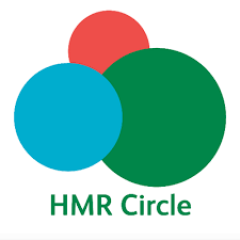 Friday 7 May 2021
We are recruiting! Our first ever joint role with our friends and partners at Rochdale AFC Community Trust 
We are recruiting a Community Engagement Officer - Older Persons Champion.
Do you want to come and join the Circle & Soccer Club Dream Team?
May social Events Calendar Now Live!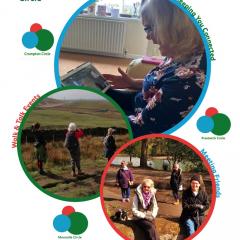 Friday 30 April 2021
Our May Social Events Newsletter is now live with 40 events on offer.
In this weeks update we also highlight the donation of 10 tablet computers from GMP, Zoom, Practical Service and a special video to showcase the HMR Circle Cookery Club @Home.
All this and also features on what other Circle partners are doing plus all the usual updates.
Click Here for this weeks update.
Centre Circle Kicks Off!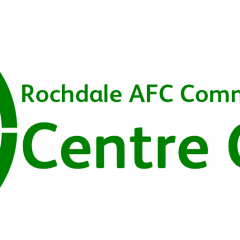 Friday 23 April 2021
We had our first session of Centre Circle, or new partnership with Rochdale AFC Community Trust.
Have a quick read and look at the pictures from Thursdays Launch event!
Also in this weeks update we have, a new HMR Circle Practical Helper Video, updates on Cookery Club @Home, Dinner Drivers, Zoom, quizzes and more!
Click Here to read the latest update.
HMR Circle announce exciting new partnership!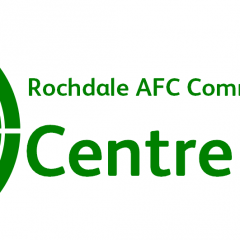 Friday 16 April 2021
HMR Circle announce exciting new partnership with Rochdale AFC Community Trust to grow and diversify the social offer from Circle to include more low impact physical activities as well as new social offers.
There is also more news about our walks, cooking, practical, digital, Zoom, quizzes and lots more!
Click Here for the latest update.