Circle Community Garden up & growing + Circle Singers anyone?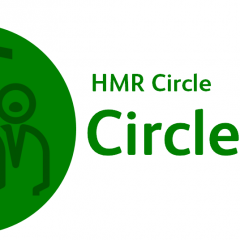 Friday 13 August 2021
The new HMR Circle Community Garden is up and growing, plus we are launching The Circle Singers- A Choir for Everyone!
For all this and the latest news click here!
HMR Circle launch our Community Garden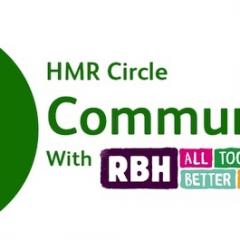 Friday 6 August 2021
Thanks to the help and support of our friends at RBH we are able to launch the HMR Circle Community Garden, based at Q-Gardens on Queensway, Rochdale.
In this weeks update we also feature our extensive walking programme, also how the HMR Circle Volunteer Drivers Service keeps people connected, the HMR Circle Dinner Drivers and more!
Click Here for the latest update.
100th Edition of Circuit introduces the NEW Circle Allotment Group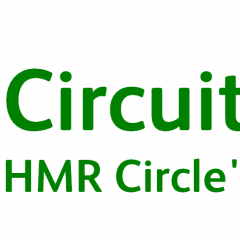 Friday 30 July 2021
We celebrate the 100th Edition of Circuit, the eNewsletter from HMR Circle.
In this weeks update we feature some of our new activities for August plus the return of old favourites.
Click Here for the latest update.
Crazy Times Require Crazy Golf!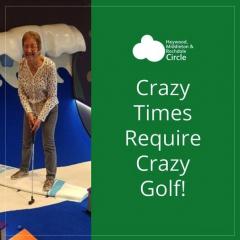 Friday 9 July 2021
We are slowly building back our Social Events Calendar with Crazy Golf proving a hit with Members.
We also have updates on a whole range of Circle news and activities.
Click Here for the latest update
Great Food, Great People, Great Times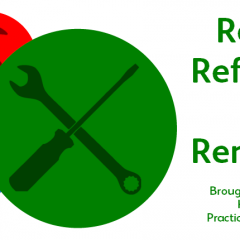 Friday 2 July 2021
We have had our first Enjoy an Evening Meal event in over 15 months, and what a time we had!
It was great to see friends again, enjoying a great meal, with great service at a fabulous venue!
Some super pictures from the event plus the usual Circle round up.
Click Here for the latest update.
July Events Calendar Now Live!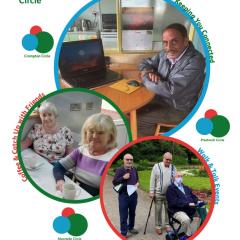 Friday 25 June 2021
Our July Social Events calendar of events is now live with 47 different events and activities to choose from!
They include, walks, meals, quizzes, trips and more. Click Here for the link to see what we have on offer plus all the latest news from the Circle World!
Latest Circle Job Opportunity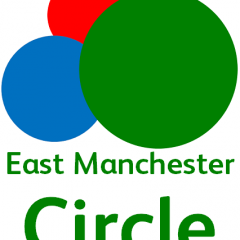 East Manchester Circle Coming Soon!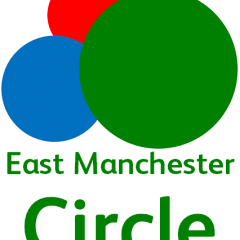 Friday 18 June 2021
Working with partners we will soon be launching an East Manchester Circle.
We are recruiting for an East Manchester Circle Pioneer to help build this new Circle offer!
Click Here for the full story, plus all the latest news from the Circle world.
New Team Member & Board Developments plus Happy Birthday to Circle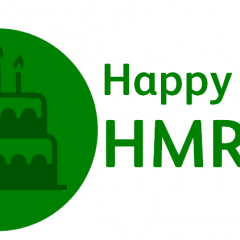 Friday 11 June 2021
This week we welcomed Alison to our staff team, improved our governance as well as celebrating our 9th birthday!!
Click Here for all this plus loads of news and updates! 
Bridging the Digital Divide Special Edition!
Friday 4 June 2021
This week we feature our work in bridging the digital divide and how we have worked with the University of Manchester to build a comprehensive report on our joint research and recommendations.
Click Here for this weeks update.