Have you had your calendar?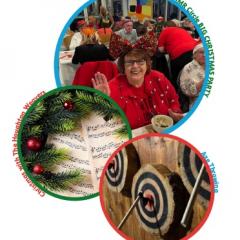 Friday 2 December 2022
After the issues with the postal strike we had to hand deliver the latest calendars. We hope everyone who was duea calendar received theirs.
We also have news about Zen winning a much deserved award and Circle week in pictures.
Click here for the latest update
Dec/Jan Calendar Update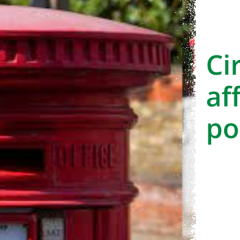 Friday 25 November 2022
The bumper Christmas December/January editions of both the HMR Circle/Crompton Circle and Prestwich Circle/East Manchester Circle Social Events Newsletters were due to be posted on Thursday 24th of November. Unfortunately, this has coincided with industrial action across the postal service, with no postal service for Thursday and Friday and the majority of the following week.
With this in mind we have taken the decision to attempt to hand deliver ourselves as many of the calendars to our postal Members as possible.
Click Here for a full update, along with all the latest Circle news.
HMR Circle Launch a new Lunch Club-Quiz-Club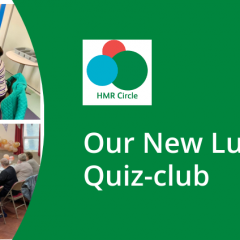 Friday 18 November 2022
We are excited to announce the launch of our third HMR Circle Lunch Club-Club.
Starting on Thursday the 1st of December at 12 noon the Lunch Club-Club will also incorporate a Quiz as part of the activity.
Click Here for more details including the menus for the first few weeks as well as news about new members of the staff team.
November Social Events Calendar now live!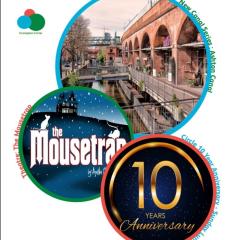 Friday 28 October 2022
Our new November Social Events Newsletter are now live across all our Circles.
We also released details of the HMR Circle BIG CHRISTMAS PARTY at our friends and partners at Zen. Incredibly the Zen event was full in just a few days!
We also have updates about our Walk & Talk along the Rochdale Canal, new November menus across our Lunch Club-Clubs and Dinner Drivers. Click here for the latest update.
We are recruiting!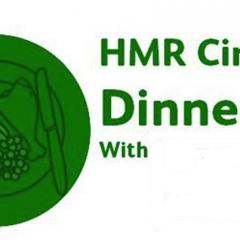 Thursday 20 October 2022
We are recruiting! Come and join our team!
We are looking to recruit a cook/chef as well as a Practical Helper.
Click Here for more details as well as all the latest Circle news from around the Circle world.
Amazing gesture by Zen Internet to Circle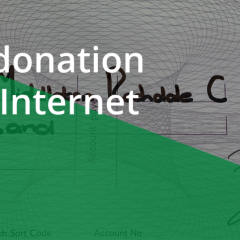 Friday 14 October 2022
This week we have had the most amazing gesture from Zen Internet when they donated an incredible £10,000 to Circle.
You can read about this amazing donation and our search for additional Volunteer Drivers by clicking here.
New Member joins the Circle Family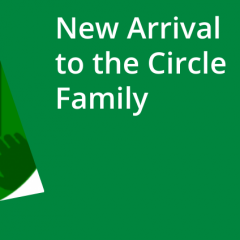 Thursday 22 September 2022
The Circle Family has grow this week. We feature our new arrival.
Also updates on the new improved calendars, activities around the Circle World plus loads more.
Click here for the full update and get a glimpse of the new family member.
Circle Office Closed this Monday-Re-opens Tuesday Morning.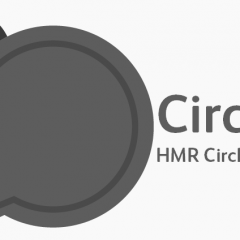 Thursday 15 September 2022
The Circle Office will be closed on Monday 19th to mark the funeral of Her Majesty Queen Elizabeth II.
All events on Monday have been cancelled with the exception of a special HMR Circle Quiz Time to commemorate the life of the Queen. 
The office will reopen on Tuesday morning at 9am.  
Click Here for all the latest news and updates from the Circle World.
Focus Group and Volunteering Video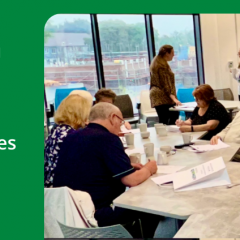 Friday 9 September 2022
It has been another busy week at Circle as we organised a focus group working with our friends at Healthwatch.
We also feature a video about our Volunteering opportunities and the work we do, plus a host of other features and updates.
Click Here for the latest update.
3000th Dinner Driver Meal Delivered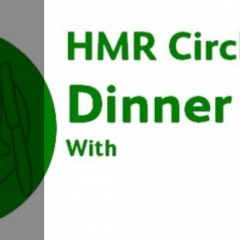 Friday 26 August 2022
This week we delivered our 3000th HMR Circle Dinner Driver Meal!
The lucky 3000th recipient was Patrick who along with his Dinner Driver also received a small gift to help celebrate this latest landmark.
We also highlight the Circle Week in pictures, our work around Smart Meters, gardening, quizzes and a load more.
Click Here for the full update