HMR Circle named as one of the Innovative Organisations in Greater Manchester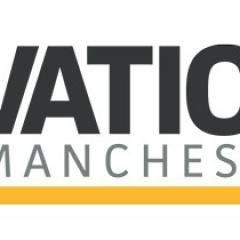 Tuesday 20 February 2018
Heywood, Middleton & Rochdale Circle (HMR Circle) is delighted to have been recognised as one of the 100 most innovative companies in Greater Manchester, in a report produced by BQ and the Business Growth Hub, part of The Growth Company
This new initiative is designed to shine the spotlight on some of Greater Manchester's most forward-thinking small and medium sized businesses.
Innovation is at the very heart of helping businesses to succeed and grow. It is key to building a sustainable and growing economy, and can be recognised not just in products and services but also across management processes and business operations.
Firms recognised from come from right across the Greater Manchester region, and represent sectors as diverse as food & drink, manufacturing, healthcare and digital.
The report was also supported by Dehns, Catax, the University of Salford and the Clydesdale and Yorkshire Banking Group.
Across Greater Manchester alone, Innovate UK has provided funding for over 600 innovation projects since 2004 and the North West is home to a highly innovative business community that are contributing to new discoveries every day.
BQ's Bryan Hoare said: "We're delighted to give companies the chance to see some recognition for the hard work they put into innovation in their businesses.
"Innovation is the key to unlocking future growth, job creation and prosperity for the region, and what these businesses are already doing is incredibly impressive in lots of ways."
Chris Greenhalgh, head of innovation at Business Growth Hub, said: "It's our aim with Innovation100 to raise the profile of those businesses innovating in different ways, inspiring others to innovate and achieve growth."
"What the Innovation100 companies underline is that while innovation can often be related to products, it can also apply to developing disruptive business models, applying new processes and delivering new services. Innovation is across many different facets of business, across different sectors and different sizes of companies."
Mark Wynn, Director of HMR Circle added, 'We pride ourselves on being innovative and forward thinking in everything we do here at HMR Circle. This ethos has been the cornerstone of our success and development. The last 12 months have been a fantastic time for HMR Circle as we launched a new befriending scheme, took over the running of the Volunteer Drivers Service and have won several awards. Here is to an even brighter future'.
You can read the full report here: http://www.bqlive.co.uk/section/218/innovation-100
Follow updates on social media at #Innovation100GM
Tea & Talk Postponed
Monday 12 February 2018
Tea & Talk PostponedDue to the overnight snow and the poor conditions for both walking and driving we have postponed todays(Monday 12th February) Tea & Talk at Norden Old library.

Apologies for any inconvenience but Member safety is our priority.
Todays talk about IT for the over 50's will be rescheduled for a later date.
No other events are effected.  
Volunteer Driver Service comes to HMR Circle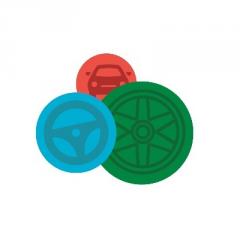 Thursday 1 February 2018
Following on from the unfortunate closure of the local CVS, Rochdale Adult Care have acted swiftly to ensure the Volunteer Driver Service (VDS) can continue to deliver the award winning vital service for older people and other vulnerable adults.
Rochdale Adult Care have approached Heywood, Middleton & Rochdale Circle to take over the remainder of the CVS contract for this service and to ensure as smooth a transition as possible for users of the VDS.
Mary Burke who is the Co-ordinator for the VDS has now joined the team here at HMR Circle and we are proud to say that the VDS is back up and running with only a very limited break in service.
The old VDS contact number 0800 032 0868 is now live and connected, so the users of the VDS can carry on using this great service and we hope to allay fears that the service was at risk.
Find out more
Photo Gallery Sept-Dec 2017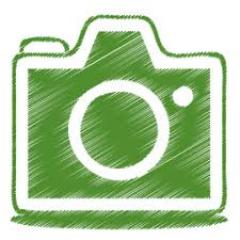 Tuesday 19 December 2017
Take a look at the fun our Members have been having over the past few months!
Find out more
HMR Circle named Social Enterprise of the Year for 2017!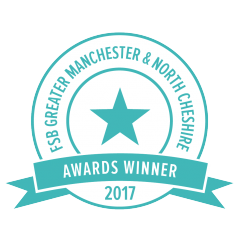 Monday 4 December 2017
Heywood, Middleton & Rochdale Circle has been named Social Enterprise of the Year for 2017 at the prestigious Federation of Small Business Awards held at the Deansgate Hilton in Manchester.
The event was hosted by TV Comedian Andrew Maxwell and it drew businesses from across Greater Manchester and North Cheshire.
The evening was opened by Greater Manchester Mayor, Andy Burnham who spoke with passion about the positive difference small and medium sized businesses make to region.
HMR Circle was represented by Circle Director, Mark Wynn and Operations Manager, Leanne Chorlton who were on hand to pick up the award.
Mark said 'we are really proud to pick up this award. It is a huge reflection on our fantastic Members and superb staff team who work so hard to amke Circle the success it is.'
Leanne added 'we are really fortunate to have a fabulous pool of volunteers who give up so much time and effort into making Circle the local success story it is.'
The 2017 FSB Social Enterprise Award makes for a fitting finale to the year which also saw HMR Circle being winning finalists in the HACT Social Innovation Competition, featuring as one of the 10 best People Powered Projects across Greater Manchester as well as being runners-up in Venturefest 2017.
2017 has been a great year for HMR Circle and here is to even bigger and better things in 2018!
Turn On and Tune In - Circle on the Radio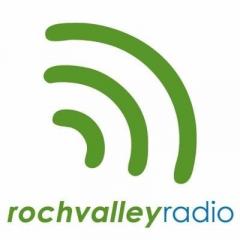 Tuesday 28 November 2017
Our very own Mark Wynn featured on Roch Valley Radio this weekend - talking about Circle!
Listen to what Mark had to say, and hear his very own Desert Island Discs choices.
Find out more
Circle is Creative & Innovative in its Design of Solutions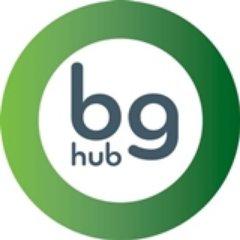 Wednesday 1 November 2017
We've been working with GM Business Growth Hub to help improve what we do here at HMR Circle. Find out more about what they had to say about us, in this brilliant case study.
Find out more
HMR Circle up for more awards!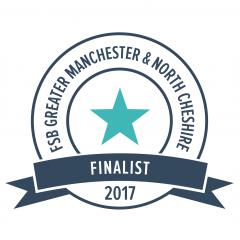 Friday 20 October 2017
Heywood, Middleton & Rochdale Circle has been nominated in two catagories in the 2017 Federation Of Small Businesses Awards!
Coming on the back of recent successes at the HACT Social Innoavtion competition and at Venturefest, the Business Growth Hubs Business Innoavtion Awards, HMR Circle has been nominted in the following catagories at this years FSB Awards
HEALTH, WELLBEING & CARE BUSINESS OF THE YEAR
SOCIAL ENTERPRISE/NOT-FOR-PROFIT BUSINESS OF THE YEAR
HMR Circle Director, Mark Wynn said 'We have a fantastic team here at Circle and its thanks to their hard work, the help and support of our superb volunteers and the hundreds of HMR Circle Members that we continue to grow and develop as an organisation. Getting nominated for awards like this really does giev us all a boost and shows that we are making a real difference to the lives of Older Peopl in the Borough. We will all be keeping our fingers crossed come awards night!'
The awards themselves take place on the 30th Of November at the prestigious Hilton Deansgate in Manchester.
Find out more
HMR Circle launches Give and Take Care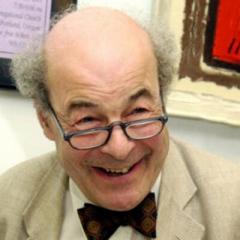 Tuesday 10 October 2017
Heywood, Middleton & Rochdale Circle have launched  an new scheme called Give & Take Care.
Give and Take Care is the brainchild of renowed academic and former TV presenter Professor Heinz Wolff and his colleague Dr. Gabriella Spinelli.
The launch took place the the Rochdale Pioneers Museum, Toad Lane.
Find out more
Circle is People Powered!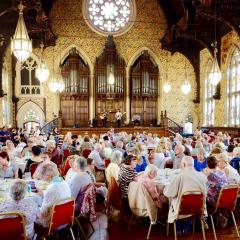 Wednesday 27 September 2017
Heywood, Middleton & Rochdale Circle has been selected to feature in a new publication about the rise of People Powered Projects across Greater Manchester.
HMR Circle is selected as one of the ten best examples across the 10 Greater Manchester Boroughs.
The publication supported by Nesta-The Innovation Foundation was complied with the support of the VCSE.
Here at Circle we are really proud of the recognition and acclaim we receive and it helps drive us on to even greater things.
Find out more